Ugh, we've all been there. Explaining the in's and out's of our allergies to strangers or even family members and being met with their perceptions of allergies and annoying comments like 'one bite won't hurt' and 'in my day there was so no such thing as food allergies' as if our symptoms are just part of some elaborate lie to avoid eating our grandmother's dry peanut butter sandwiches. I THINK NOT.
In this day and age, kids and parents with allergies are lucky to have greater access to free-from, organic and chemical-free products than older generations did, but despite advancements when it comes to food, there are a number perceptions that twist the true reality of living with allergies – here are a few annoying comments we have heard which are guaranteed to make your blood boil!
When a waiter has absolutely no idea what constitutes a peanut allergy and says, 'I can offer you our gluten-free menu' – *Shakes head*. 
'Omg if I was allergic to (egg/ peanuts/dairy/gluten etc) I literally could not cope!!' – Good job you don't have an allergy then, Susan.
'She must be making it up for attention' – please remove me from the human race right now.
'No one can die from food allergies' – um, yes they can. And that's hardly something to joke about.
'You just need to get her used to (insert thing she's allergic to) by giving her more of it' – this does not work, people. Stop trying to give us medical advice, even if well-intentioned.
'This cake has nuts in it, but it's ok you can just scrape them off the top!' – that's not really how it works, but thanks. I hope you have emergency services at the ready.
'What do you even eat?!' – Lots of things. Literally food, not all meals revolve around pies, ice cream and peanut butter cups.
'My cousin's wife's uncle twice removed used to be allergic to crabs but after he started drinking this syrup called ahjgjnlsbgjlbjlg he was cured – you should try it!' – Thanks, but no thanks. It's nice when people try to genuinely help, but you can't lump all allergies into one category and expect me to be cured by guzzling your weird potions. 
'Yeah I'm the same, (insert food you're allergic to) gives me a stomach ache, but I eat it anyway' – well that's probably not smart. Also, a mild intolerance is very different to a severe life-threatening allergy.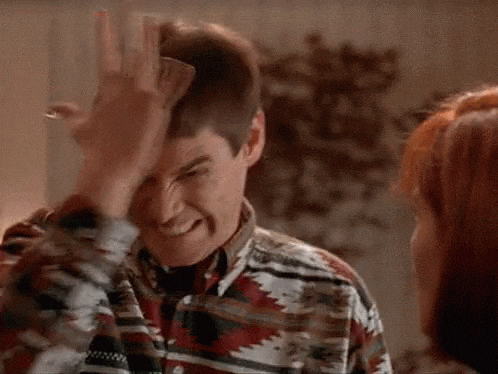 Have I missed any? Let us know the most infuriating comments you have come across?